Why choice mesh wifi router?
Do you have a dead zone in your home with no wireless signal? You're not alone. With a proliferation of laptops,
smartphones, tablets, and smart TVs; we use more Internet than ever, and your router may not be able to cover
your entire home. You may even have a range extender or an access point that complements your home network,
but having multiple networks within your home may cause your smart devices to hop on and off a separate network
causing delays and interruptions.
The traditional routers served us well for the past few decades, but the newer mesh networking system will enhance
your network with stronger signals throughout your home. Do you have a large square home with multiple floors and
a basement? Not a problem. The mesh wifi router system will create a good network with one or more nodes and create
a mesh network to cover the entire home. Mesh networks have been used in military and large businesses for many years,
but affordable prices of newer mesh systems enable residential users to explore them.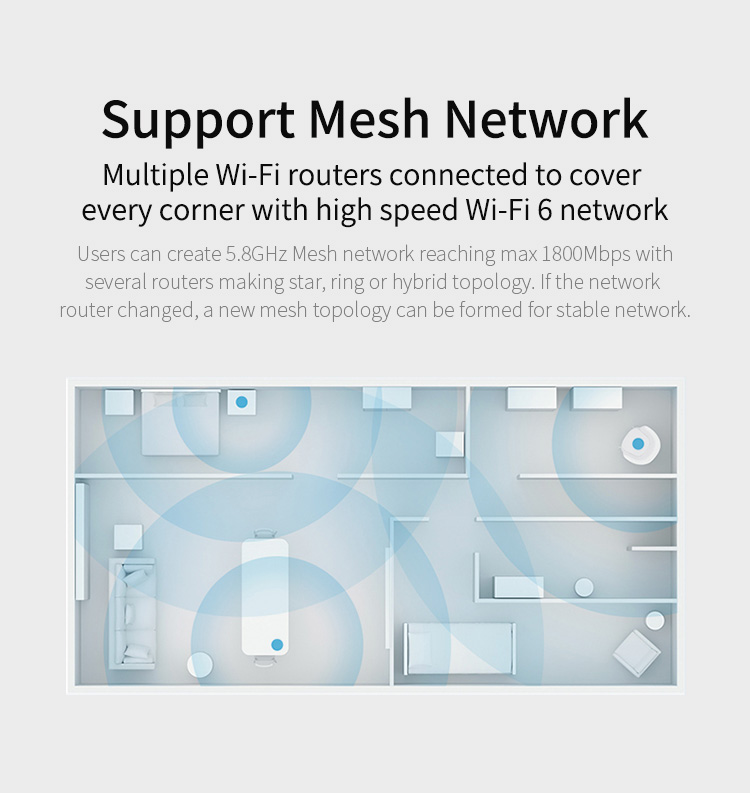 How does it work?
The wifi mesh network system will be comprised of one or more nodes to create a large network. Unlike range extenders
(some extenders extend existing networks without creating a new subnetwork), each node in the mesh system will extend
the network with the same network ID (i.e. SSID). For example, if you travel around a house with your smart device the wifi
connection will be hand-off from one node to another as you receive a stronger signal from a new node. You may place as
many nodes as you wish to cover your entire home.
What are the popular Wifi System brands? Sunsoont Newest Wifi 6 Mesh router with good quality.About Sunsoont mesh
router can extender good signals and make Wifi Mesh system better.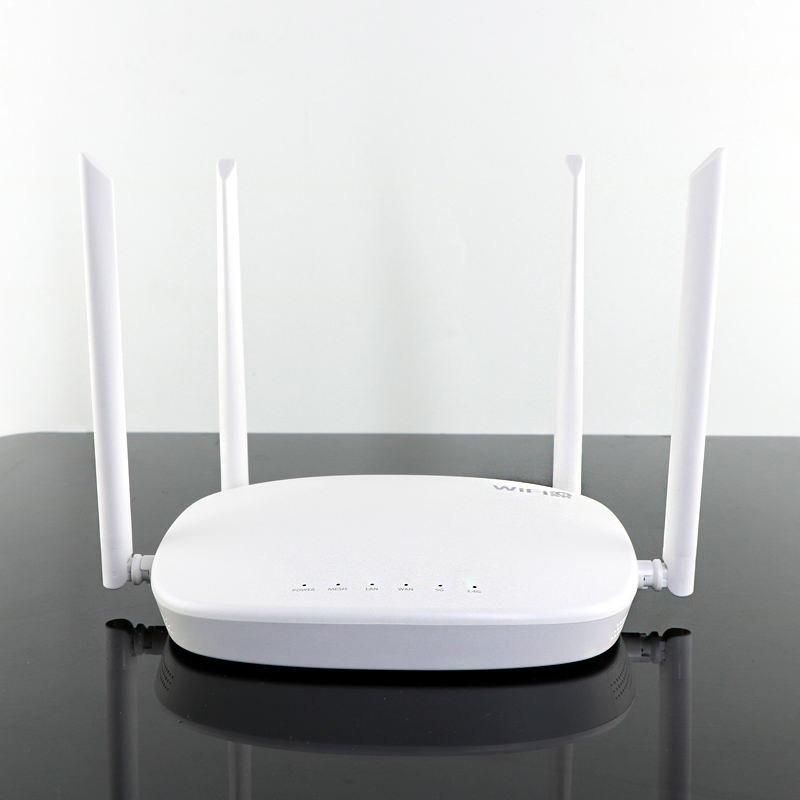 Latest News
Contact Us
Name: Elvis Peng
Tel: + 86-0755-27086976
Mobile: 0086 18218020360
E-mail: sunsoont@sunsoont.com
Skype: SunSoont-elvis
Whatsapp: 0086 18218020360
Add: 16A, No. 1, Xincun 5th Lane, Qiaotou Community, Fuhai Subdistrict, Bao'an District, Shenzhen, Guangdong, China