For Monitoring Dedicated PoE Switches, SunSoont Is The Right Choice!
In recent years, with the development of the security industry and wireless coverage, PoE switches have become more and more widely used. However, during the construction of monitoring projects, engineering companies often encounter problems such as monitoring jams, induced lightning damage to equipment, load overruns, etc., so they restart repeatedly, or when part of the IP cameras are located at a distance of 100m~200m, the transmission fiber wiring The cost is higher. The occurrence of these problems has a lot to do with the performance of the PoE switch selected for construction.
SunSoont POE switches have been deeply involved in the monitoring field for several years. They are well versed in the needs of monitoring engineering companies. At the same time, they strictly control product quality and performance, and are committed to providing the best solutions for all engineering customers. SunSoont's full series of PoE switches use smart PoE chips, which will not burn out the equipment; the power supply is a professional self-developed power supply, with overvoltage, overcurrent, overload, and 6KV lightning protection high-quality safety features to ensure the safety and reliability of the PoE switch power supply .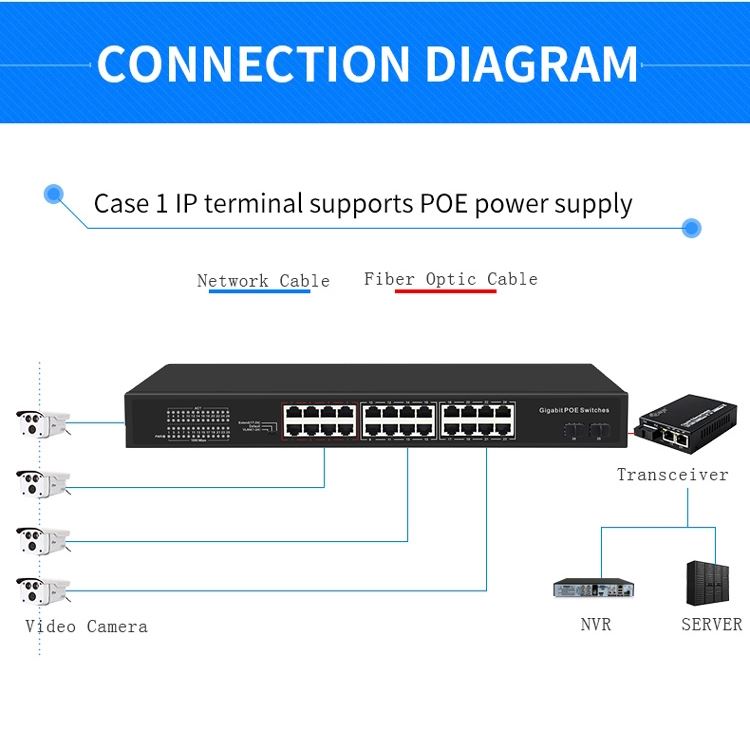 Latest News
Contact Us
Name: Elvis Peng
Tel: + 86-0755-27086976
Mobile: 0086 18218020360
E-mail: sunsoont@sunsoont.com
Skype: SunSoont-elvis
Whatsapp: 0086 18218020360
Add: 16A, No. 1, Xincun 5th Lane, Qiaotou Community, Fuhai Subdistrict, Bao'an District, Shenzhen, Guangdong, China